Hey meine Lieben,
viele liebe Grüße aus Port d´Andratx. Hier haben wir auch einen kurzen Ausflug hin gemacht. Der Ort ist wirklich süß, schöne Cafés und nette Geschäfte. Auf den Bergen links und rechts der Bucht findet man nur Villen! Das ist wirklich der Wahnsinn! Der Blick aufs offene Meer hinaus sorgt sogar während dem Urlaub noch für Fernweh!
Auf unserem Rückweg haben wir noch einen Stop in Santa Ponca gemacht, vielleicht kommt dem ein oder anderen unter euch der Ort vom Namen her noch bekannt vor: dort ist das Café Katzenberger! Letztendlich sind wir dann in ein anderes Café ein wenig oberhalb des Strandes gegangen weil uns die Lage und die Location des Café Katzenberger nicht wirklich angesprochen hat. Es war Zeit für einen leckeren Eiskaffee *yummie* :-)!
Bis bald,
Tina
Hey my sweethearts,
many nice greetings from Port d'Andratx. We made a short trip to this great location. It's really a nice little place with pretty cafés and shops. The view to the sea is incredible.
On our way back, we stopped in Santa Ponca for a delicious ice-coffee.
Have a nice day!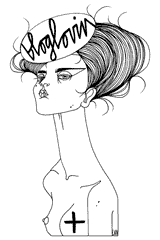 I was wearing:
sunglasses: burberry
shirt: mango
skirt: mango
shoes: buffalo